PODERE SANT'ANTONIO
Il Podere
The Agriturismo Podere Sant'Antonio is located on the shores of Lake Bolsena, a magical retreat of charm where you can live a unique experience just few kilometers away from the city of Bolsena.
The organic farm covers about 35 hectares of woodland, olive groves and free fields.
Surrounded by beautiful landscapes, you'll enjoy a special view of Europe's largest volcanic lake. Currently there are 7 apartments: three inside the patron villa, an independent outbuilding pool front, and three inside the Essiccatoio.
In your relaxing moments you can swim in the lake using exclusive private access or enjoy the saltwater pool.
Even if you decide to remain in the main points of interest present in the territory, you will be immersed in an oase of well-being and tranquility.
VARIE SOLUZIONI DI ALLOGGI
Le Residenze
PODERE SANT'ANTONIO
In Nature
Walking through the many trails it will not be difficult to see squirrels among the branches of trees, come across roe deer that jump undisturbed between the fields and still meet porcupines, foxes and bonflats. Inside the farm, you can also enjoy a unique view of the lake from a hill, where there is the ancient medieval fort of 'Castellonchio'.
If you love taking care of yourself even on holiday, nestled among oak forests and country streams, you will breathe scents, aromas and scents beneficial to your health.
The idyllic landscape around you will relieve your body and soul.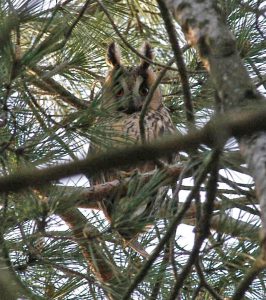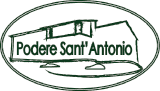 With its 35 hectares completely immersed in unspoiled nature, Podere Sant'Antonio is the perfect location for any kind of event, wedding, baptism or communion but also birthday, graduation or private party: all occasions to spend a wonderful day with friends or relatives in a unique and dreamy place on the shores of Lake Bolsena.
IDEAS COME TRUE
World Bio
"Good, clean and just are the signal of a basic awareness: food, to be of quality, can only be and do so many things at the same time. We entrust him with so many impossible missions, but if we produce it and choose it consistently, all those missions will be completed."
Carlo Petrini
PODERE SANT'ANTONIO
Services



WHAT ARE YOU WAITING FOR?
Book your next vacation!